My Team
I take customer service very seriously. So does my staff. Together, we are committed to providing exceptional customer service to all of our clients.
If you need to schedule an appointment or request any other service, please let us know. We will respond promptly.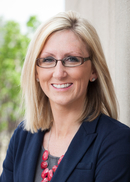 Kay Lee Leadbetter
Kay Lee has been with Northwestern Mutual since 2012. Before joining the financial planning team, Kay Lee worked with high-level advisor team in our Kansas City branch. There, she managed investment operations, business operations, and client service.
Kay Lee holds a Bachelor's degree in Social Work from University of Missouri-Columbia. She is passionate about providing the tools and resources that enable people to achieve their personal, financial, and professional goals.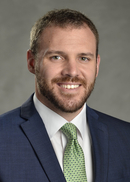 Gregory Michael Finger, CFP®, CLU®, RICP®
Greg has been with Northwester Mutual since 2011. He started as a Financial Representative, and later joined an advisor team as Financial Planning Specialist, providing case consult and planning analysis expertise.
Greg holds CFP® and CLU® designations, as well as FINRA series 6, 7, 65, and 63 licensing. He also holds dual Bachelor's degrees in Business (Finance) and Education from Westminster College. Greg is passionate about maximizing the impact of thoughtful, individualized financial planning.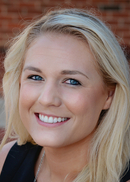 Morgan Rene Dodson
Morgan as been with Northwestern Mutual since 2015. Before joining the financial planning team, she worked with two high level wealth management advisors.
Morgan holds a Bachelor's degree in Business Administration & Management from the University of Kansas. She currently holds FINRA series 6 and 63 licensing. She is passionate about building plans that help our clients live successful and intentional lifestyles.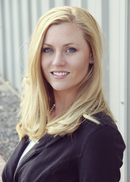 Noelle Lorraine Guzman
Noelle joined Northwestern Mutual in 2017.  Before joining Northwestern Mutual, Noelle worked as an Analyst for RE/MAX LLC in Denver, Co.  There she managed franchise relations and handled invoicing and financial statement reconciliation.
Noelle holds a Bachelor's of Science in Mathematics from Colorado Mesa University in Grand Junction.  She has a keen eye for detail and is passionate about the pratical application of her analytical skills and strong command of numbers within the financial services industry.